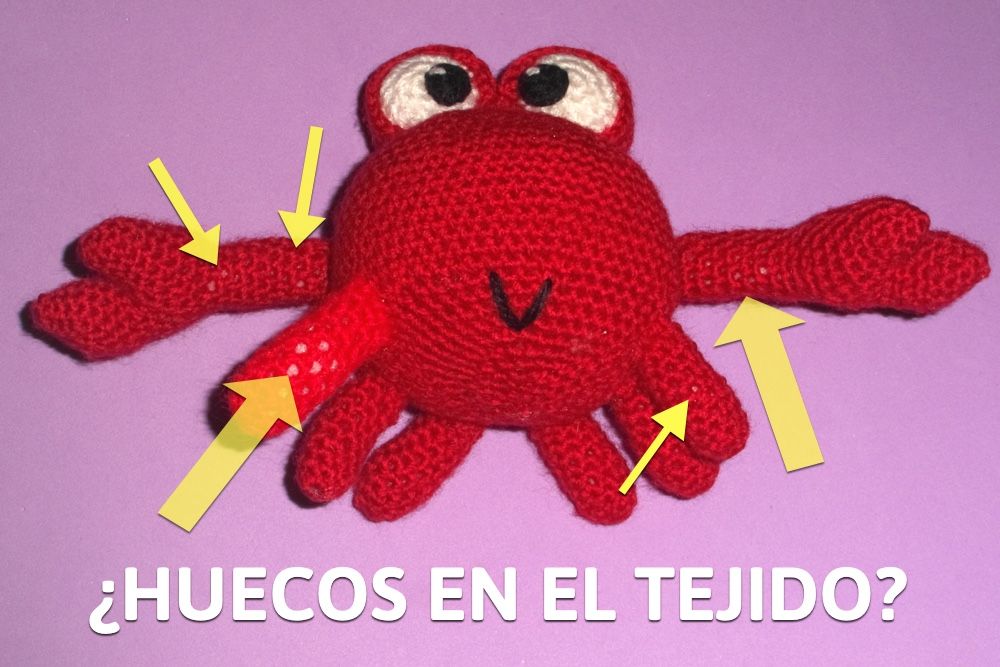 A very common problem  that we have when crocheting amigurumis is that sometimes the stitches open and you see the filling inside, which is not very aesthetic.
This can happen for several reasons:
1.- Size of the needle:
It is possible that the needle is not the most suitable for the thickness of yarn that you use and crocheting with it, the stitches remain more separated than they should.
Try crocheting with a smaller needle.