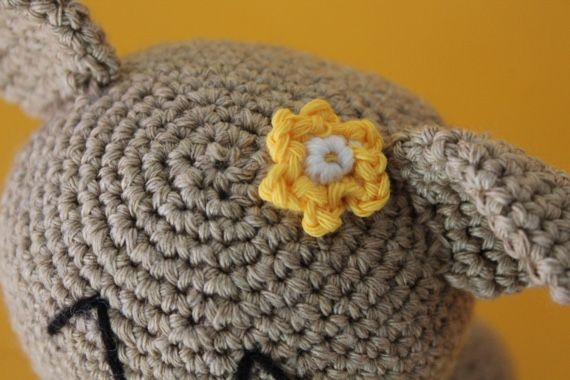 After seeing the basic stitches to crochet our amigurumis, we need to learn to use them in the right way and at the right time to give them the desired shape.
Let's see two simple ways through which we can give form to all the necessary figures to create our amigurumis.
INCREASES


They consist in making two stitches on the same stitch, first one and then another.
This will allow us to increase the weave surface, this is, make it wider.

Its most common use is with single crochets, but we can find increases with other stitches like the double crochets, for example.
We use increases to expand the fabric in Increasing rounds .
In them we will combine simple stitches with increases, or we will make the last ones only, forming sequences that will allow us to reach the desired width in the whole piece or only in one part.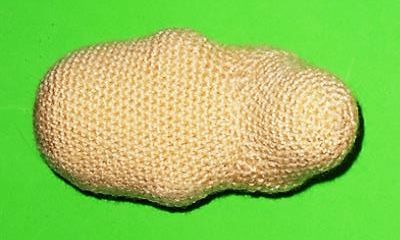 In my amigurumi patterns you will find increases to crochet any piece of the amigurumis, whether we crochet in rounds starting with a magic ring, as in straight by chains, increasing all or part of the woven area.
Through increases we not only give shape for example to a head, but we can add pronounced cheekbones or a prominent chin.
As a variant to the increases, we can find the increases of 3 stitches:
They consist in crochet 3 sc on the same stitch, that is, instead of doing a normal increase that would be crocheting 2 sc on the same stitch, we will do 3.
In my amigurumi patterns you will find it with this symbol: inc #3
We use it to highlight some stitches, normally placed in the corners, allowing us to give a square shape to a piece that we will crochet in rounds.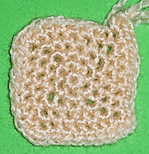 Here's a video example about how to increase:
In contrast to the increase, we have the opposite method:
DECREASES


They consist of joining two stitches to get only one.
There are several ways to make a decrease:
We can simply skip a stitch and crochet on the next, or engage the two stitches on which we want to decrease and make a slip stitch over them.
However, the way I like and use the most is the called Invisible decrease.
It is about taking with the needle the front loop of the two stitches on which we want to make the decrease, to then hook the thread, go through those two parts, thus obtaining two strands on the needle and finish making a single crochet.
It is a simple option that allows us to reduce the width of the fabric, without affecting the appearance of it.
As with the Increasing rounds we will use the decreases in Decreases rounds, alone or in combination with other stitches by sequences that reduce the total width of our piece or only a part.
Its use is essential in the final part of our fabric to close and finish the figure, but also used in combination with Increasing rounds to shape it.
So, for example, its proper use will allow us to make a more or less round head, with marked features, a fat body, a thin one, with sensual curves …
As for the extremities, in addition to forming legs and arms, we can make them brawny, turned … we will also give shape to objects, from the simplest ones like a ball, to the most complex ones like a car or a ship.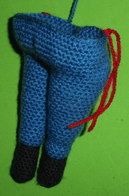 Here's a video example about how to make decreases:

FIXED ROUNDS
In them we will not increase or decrease but keep the number of stitches unchanged. Its use will allow us to establish the length of our piece.
In this way we already have the necessary tools to shape our amigurumis.
Combining the three types of rounds we will play with the width and length of the fabric giving rise to all kind of figures.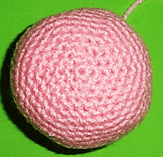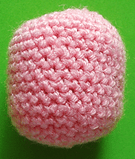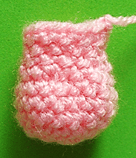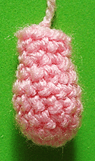 Let's put into practice everything we have just learned!
Next post: Dolphin Keychain amigurumi pattern
Share this Tutorial:
[addthis tool="addthis_inline_share_toolbox_djcd"]