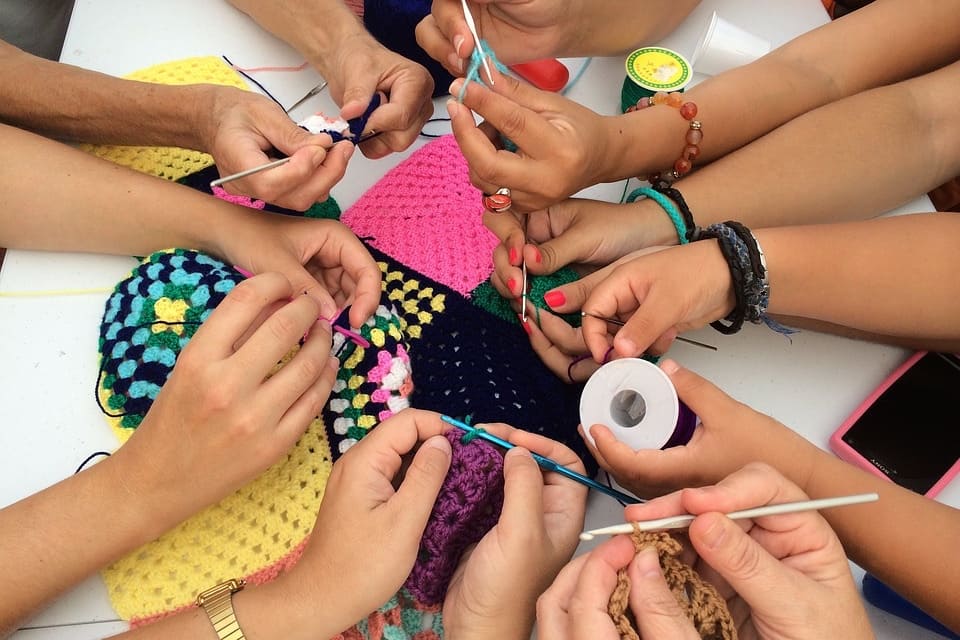 Sometimes we forget that on the other side of a message there is a real person, of flesh and blood, with problems, concerns, in short, a life.
Through this passion that joins us, I have discovered that crocheting amigurumis is more than making a doll with yarn, hook and fiberfill.
Starting with myself, the amigurumis have helped me to improve my self-esteem and to cope with moments of great sadness or worry. They have been a distraction, a relief and on many occasions the necessary push that has prevented me from falling into discouragement.
Since I started this adventure, there have been many messages that I have received. Messages of all kinds, from daily consultations related to patterns, to thanks or congratulations, but without a doubt, the messages that move me most are those in which you make me a participant in the reasons that have led you to crochet amigurumis:
The nostalgic for the physical separation of her children and grandchildren has led one of our friends to this hobby. She crochets for them, to send them these little dolls with all her  love and feel them closer.
The need to escape in the day to day of a hard hospitalization and the forced subsequent rest have caused that another friend wished to learn more about this technique. Once recovered, crocheting amigurumis is still an aid to feel good, motivate herself, lose her nerves and gain concentration.
With experience in crochet since childhood, obligations as an adult led another friend to leave the crochet. After going through a stressful situation, she returned to her hobby, focusing on the amigurumis, with which she discovered her passion and effective therapy.
Also with extensive experience, the passion of another friend for crochet has led her to collect thousands of patterns. The amigurumis of animals are her favorites although she is already encouraging herself to make them of another type. Already retired, does not stop crocheting, because she has the most important purpose: make children happy. She takes part in charitable auctions and in charity, giving away her creations to children who need them most.
The nonconformity before a severe situation that has him lying in bed has fond of another friend to the crochet and in his eagerness of overcoming has discovered the amigurumis. The smile of the children to whom he gives his creations is what matters most to him.
These are just some real examples of how crocheting amigurumis provides us with numerous benefits:
Emotional benefits:
Increase in creativity and self-esteem
Improvement of attention and memory.
Mental dexterity.
Helps relaxation.
Facilitate socialization by being part of groups and sharing experiences.
Reduction of stress and certain behaviors such as smoking or biting the nails.
Decreased levels of depression and anxiety.
Delay of the beginning of dementia.
Physical benefits:
Decreased heart rate and blood pressure.
Reduction of muscle tension.
Improvement of cerebral coordination.
Facilitates psychomotor development.
Calms chronic pain by releasing serotonin when improving mood.
Even in children, it has been proven how cocheting is a highly beneficial activity, especially in those who find it difficult to concentrate. Starting with simple and brief tasks is achieved to maintain motivation and gain confidence in themselves. In addition, after seeing the result, they will feel satisfied and learn the value of the work and the effort they have made. All these tasks also involve an increase in creativity and an impulse to the imagination of the little ones.
As you can see, there are many benefits that crocheting brings and in our case, crocheting amigurumis.
I'm sure you have your own life experience with amigurumis. If you like, you can share it with us in the comments of this post.
Share this post:
[addthis tool="addthis_inline_share_toolbox_djcd"]