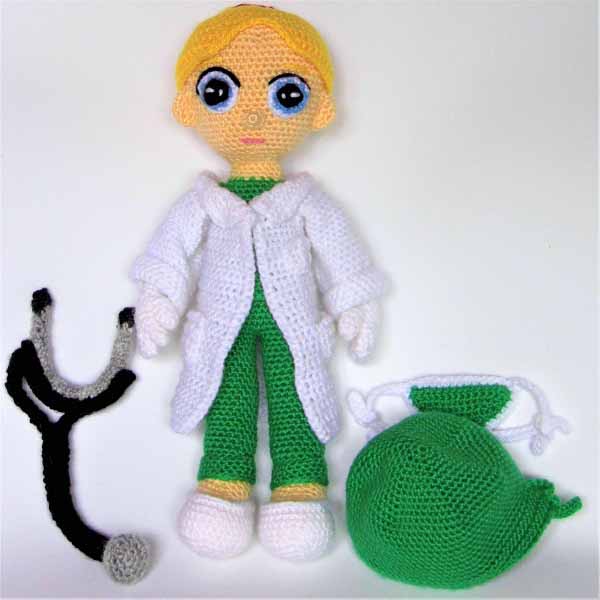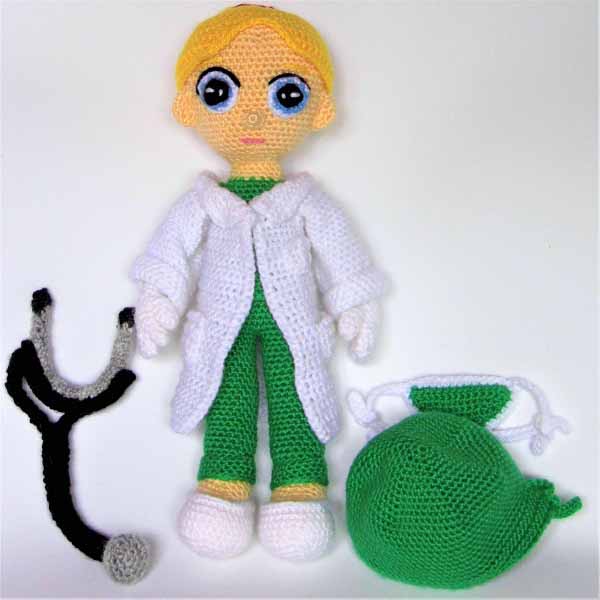 Download this Female Doctor amigurumi pattern for free and crochet it #StayAtHome
We are going through difficult times around the world and now more than ever we must stay together.
The apparition of coronavirus (COVID-19) and its rapid expansion among the population is something that should concern all of us.
Spain is one of the most affected countries, but whether you live here or anywhere else, you cannot be indifferent to the problem.
After the declaration of the State of alarm by the Spanish Government, we are forced to stay at home in order to avoid infections. It is an exercise of responsibility that we all must carry out, not only for ourselves, but for the others.
We must put individualism aside and think of those around us, especially those most vulnerable to disease: elderly and children.
Together we can reduce the expansion of the virus.
#Stayathome and facilitate the commendable work that health personnel are doing to ensure our health, putting their own at risk.
That's why I would like to contribute with my grain of sand by sharing this pattern of a Female Doctor Amigurumi.
I think that will alleviate the period of isolation.
It also serves as my humble personal thanks to all the professionals who take care of us every day.
THANK YOU!
#StayAtHome
And if you prefer it in Spanish, click here