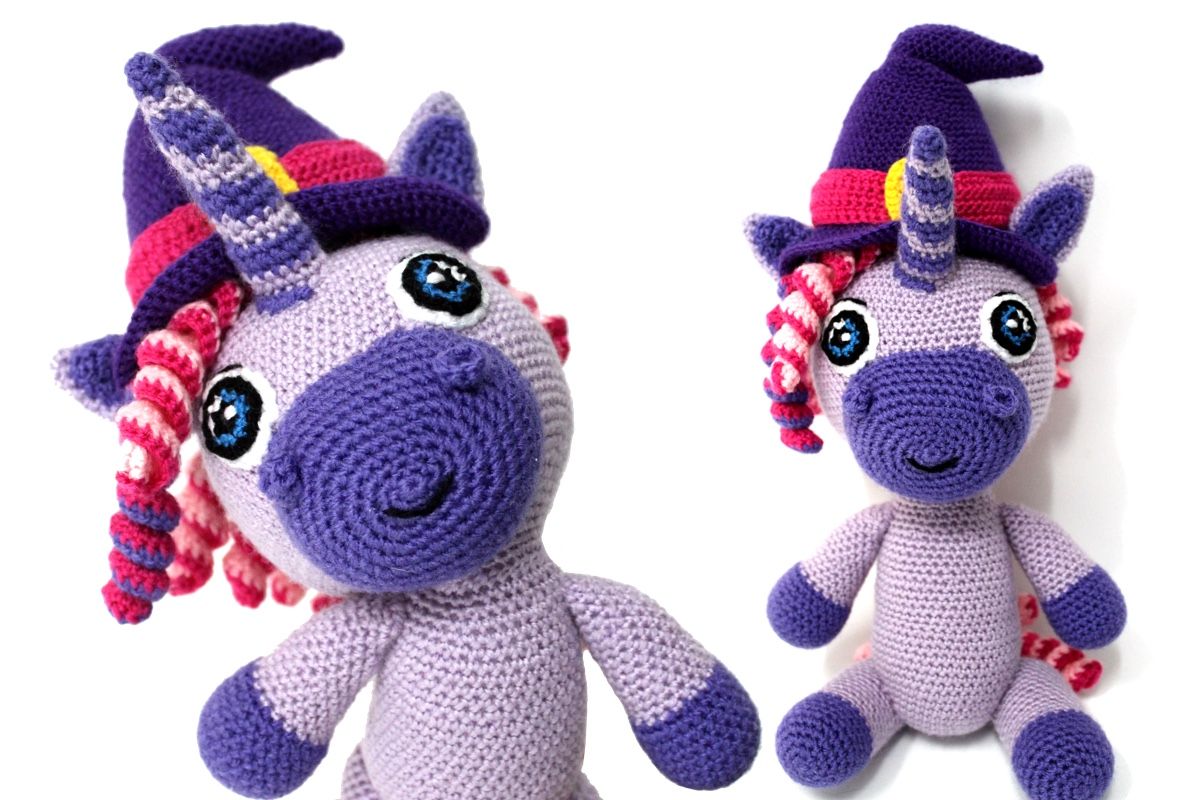 Is the head of your amigurumi does not hold? Is it too big and swings to the side?
Surely it has ever happened to you. You finish your amigurumi, sew the parts and … the head does not hold. It is so big that it swings to one side.
Do not worry, then I'll give you two quick tips so you can solve this problem:
# SOLUTION 1: Reinforcement with pipe cleaners
It consists of introducing an internal reinforcement to fix the head with the neck.
It can be a stick, wire, … but I recommend you use a pipe cleaner, those wires with hair that are sold in any bazaar: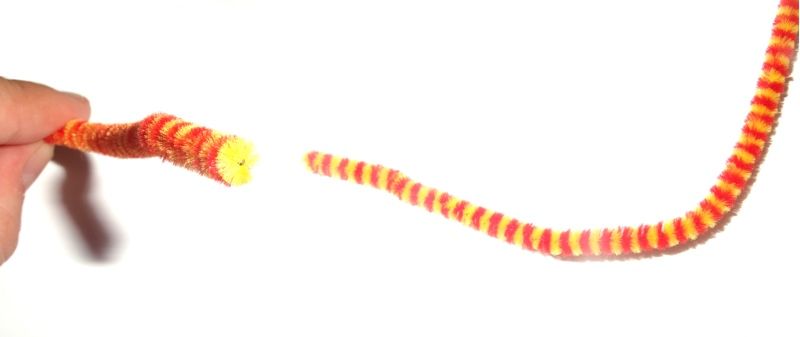 We fold the pipe cleaner in half and introduce it into the body, leaving a part outside.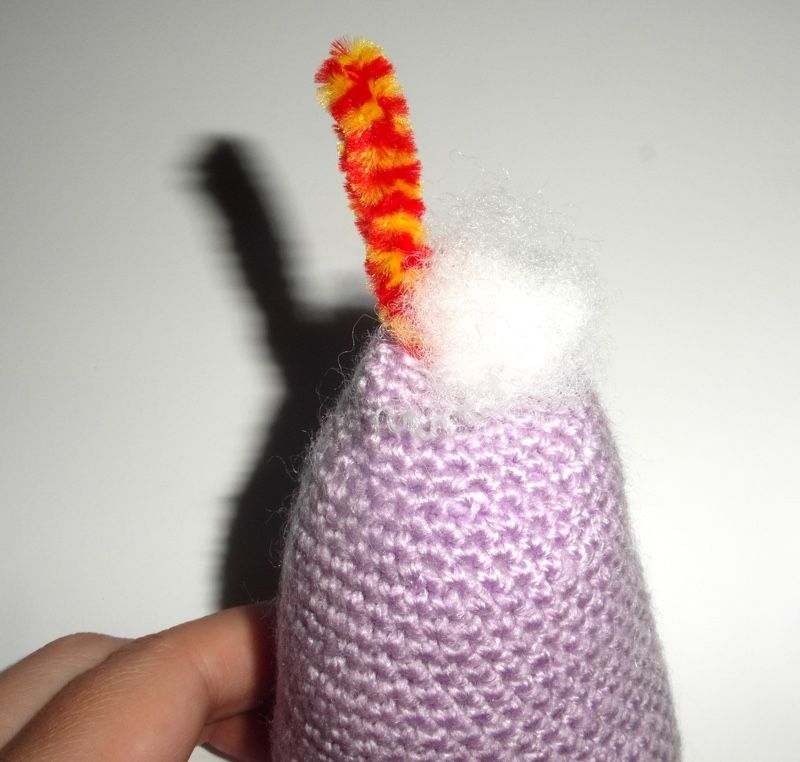 Try to put it in the center, surrounded by the fiberfill.
Then we introduce the head in the piece that protrudes and we sew it to the body.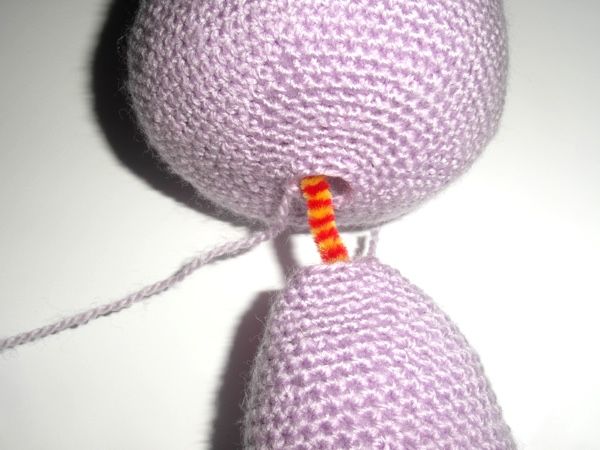 By this way we can get the head of our amigurumi upright, and also we can articulate and adopt any position.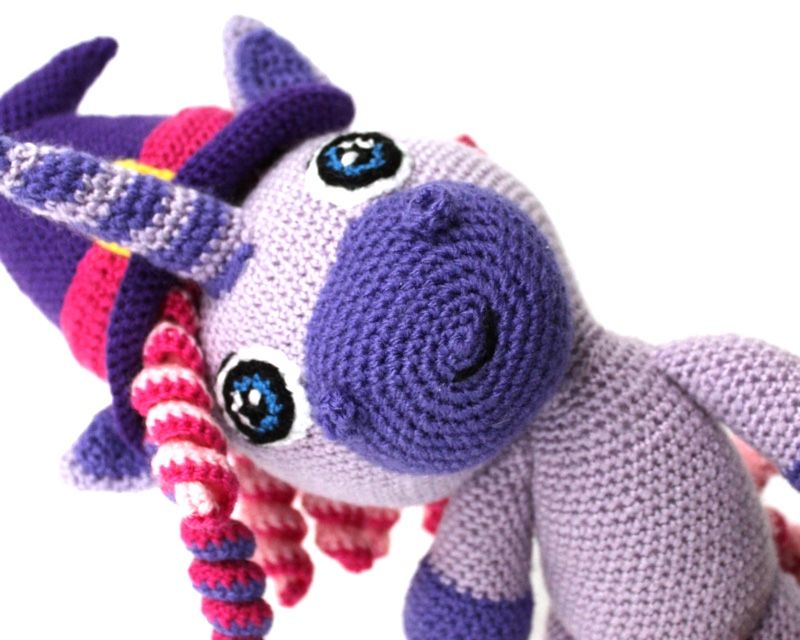 # SOLUTION 2: Reinforce the neck part with a double row.
When making the central round of the neck, we take the stitch by passing the crochet needle through the previous round.
In this way we will have a tighter round and it will be more difficult to fold.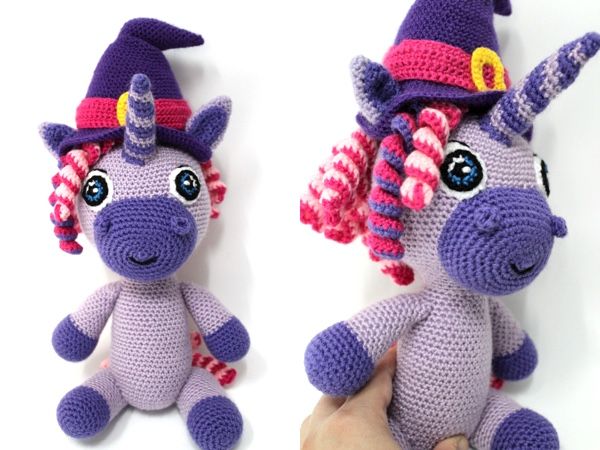 And that's all! I hope you liked these tips.
By the way, do you like the unicorn? … We have one more for the Amigurumi Animals e-book.
If you have any questions leave me a comment and I'll help delighted.
And you? How do you hold the head of your most bighead amigurumis?
Share this Post:
[addthis tool="addthis_inline_share_toolbox_djcd"]