Description
Go back to your childhood by crocheting these fun amigurumi characters that will delight the little ones of the house.
They can be crocheted just with a hook, yarn and fiberfill. No hard parts (buttons, zippers, …). All "softies".
This e-book contains 15 patterns to crochet the following characters:
Mowgli
Baloo
Kaa (The Jungle Book)
Willy Fog
Princess Romy
Rigodon
Tico (Around the World with Willy Fog)
Tom
Jerry
Dogtanian
Juliette
Calimero
Priscilla
Pepe Le Pew
Atom Ant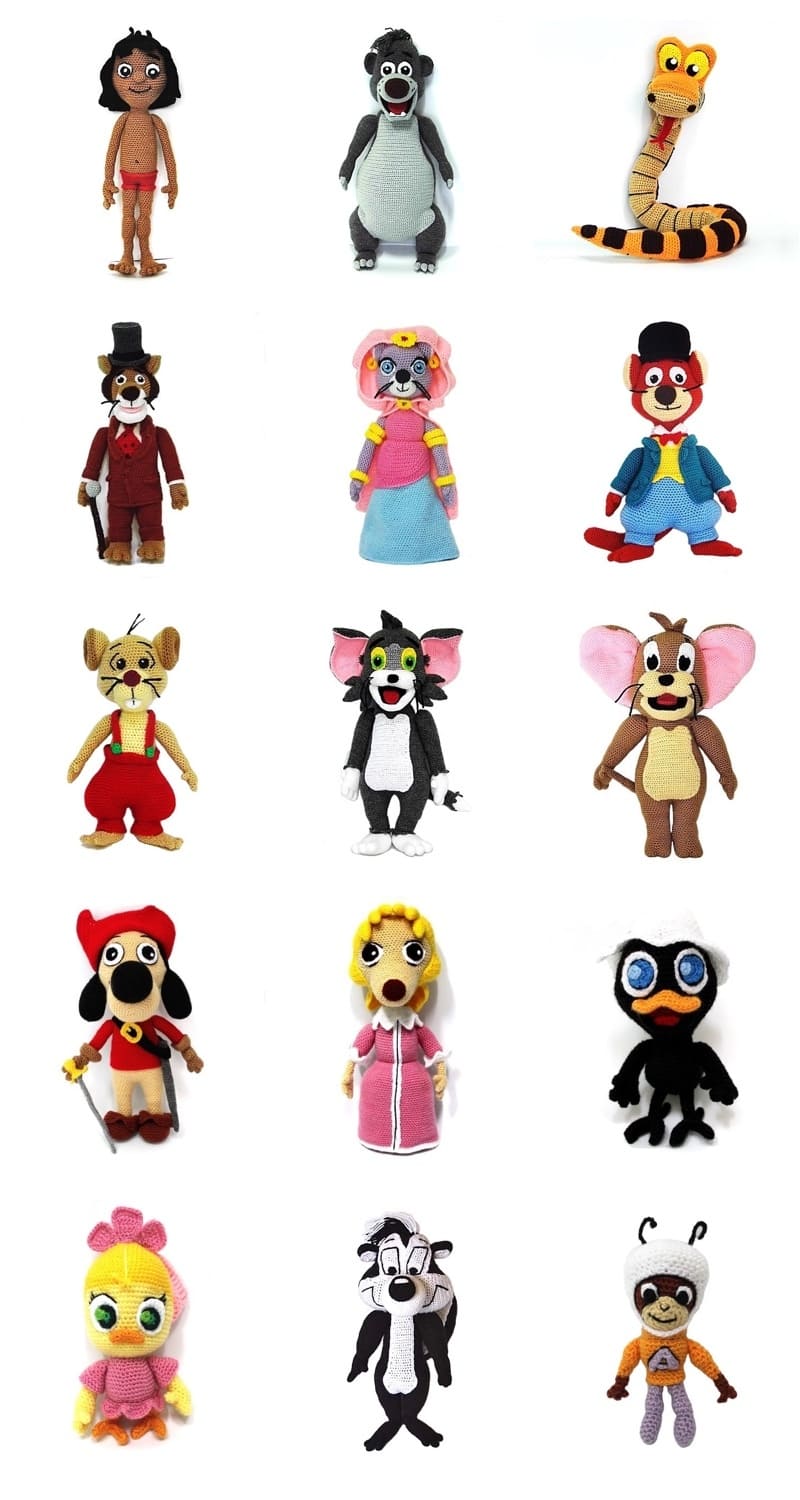 Employers are well illustrated and include the necessary points to weave each part of the amigurumis, detailed explanations, assembly instructions and my help if you need it.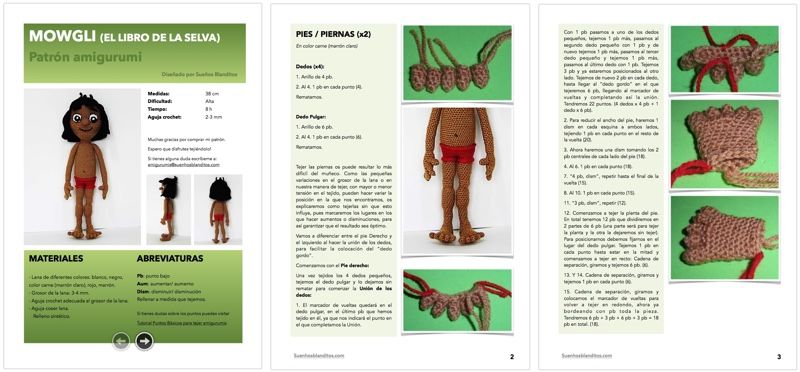 Author: Gretel Crespo (Dreams blanditos)
Language patterns:Spanish and English
Page Count: 266
Format: PDF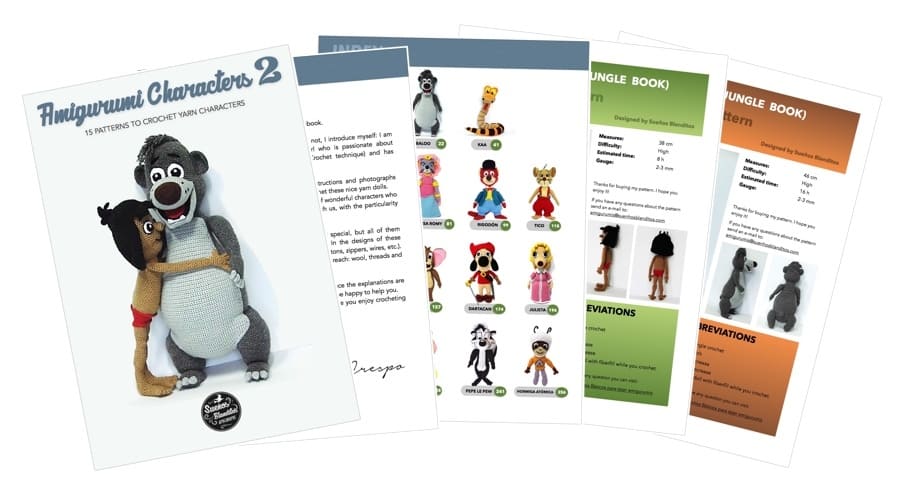 Download the ebook and begin to weave them right now!
You will receive 2 PDFs of 266 pages: one versión in Spanish and another with the versión in english.
* It´s an E-book in PDF format. It´s not a physical book. *
Want more patterns?
Also download the e-book Amigurumi Characters [15 Patterns more] and save yourself 5 €