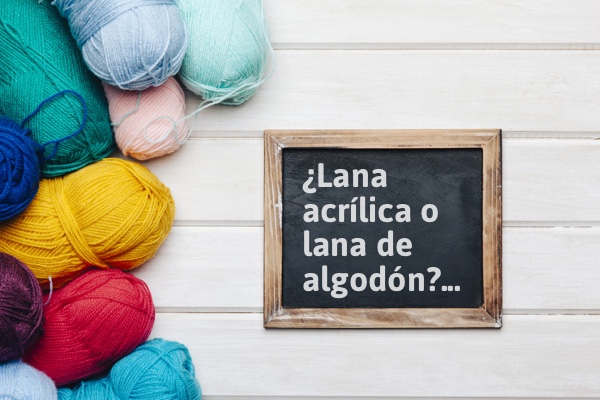 Yarn is the raw material of our amigurumis and its choice is essential when we want to do a good job.
If you are following me, you will already know me and you will know that I always encourage you to experiment for yourselves and to find what you like most, what makes you feel happy and comfortable with what you do.
The choice of yarn depends on many factors, some of them personal, so I could not make a specific and unique recommendation for crocheting, but what I can do is help you make a decision showing the pros and cons that I found in my personal experience.
Let's see what we should keep in mind when choosing a particular yarn or another:
1.- Destination of the Amigurumi:
It is not the same to make a doll for us, to sell, to give to an adult, a child or a baby.
The acrylic yarn is versatile, washable, and although there are very good quality, it can be rougher to the touch and being more "hairy" so it is inconvenient for the little ones.
Cotton, however, is soft, no hairs, but it's cold and stiff.
If our amigurumi is intended for sale, we must also consider that there are differences in the woven aspect of both.
The stitches crocheted with acrylic yarn are less defined than with cotton.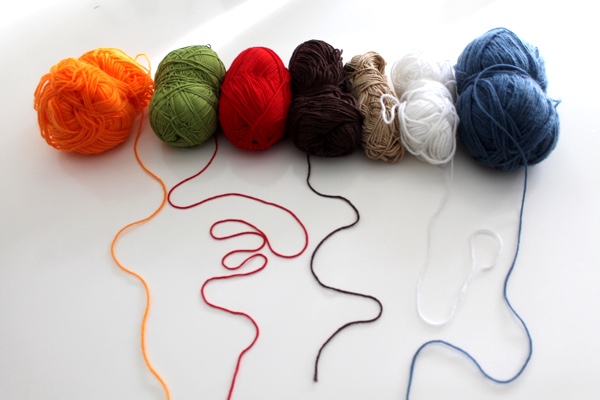 2.- Shape of the amigurumi:
You already know that I like amigurumis "soft" in all the senses.
The rigidity of cotton is something that we must consider, because although this quality is useful when it comes to maintaining the shape of the amigurumi and giving it stability, it can lose warmth.
The acrylic gives a fluffy, tender and endearing touch to our doll, which allows us to make it completely soft.
For example, the amigurumis of the ebook Animagumis are crochetd with 100% acrylic yarn: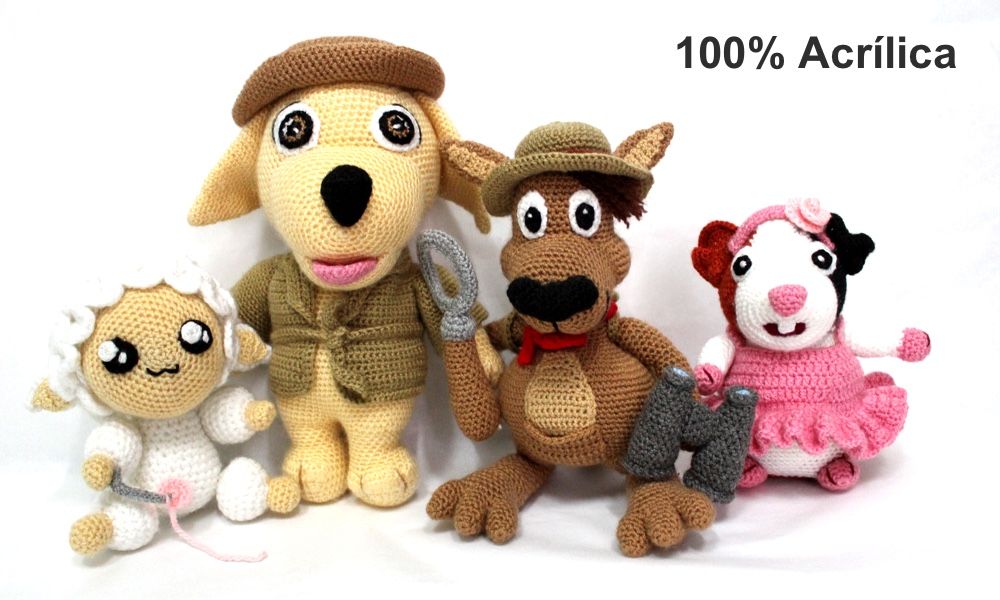 3.- Availability, variety, price:
Having the material we need, without waiting or delays, is important and sometimes this is not possible.
That is why we must try to adapt to those yarn that we find easily in our environment, that provide us with a variety of colors and that also fit our budget.
Acrylic yarn is the most common, easy to buy and has a wide range of colors and a very affordable price.
Finding a wide range of cotton can sometimes be more difficult and although the price difference is not so much, it is also a factor to consider.
Nor can we be satisfied with anything.
Online purchases are a good option to get what we don´t find easily and will be a matter of planning to avoid delays in our work.
4.- Different blends:
There is a wide variety of yarn in the market composed of different materials and combinations.
Recently I have been doing tests with this type of yarn to experience in the first person, as I recommend you do and be able to improve my work.
The mixture of cotton (55%) and polyester (45%) has seemed compact, soft but with a certain rigidity.
Instead, the options that I liked the most are wool and acrylic blends.
Among them, those that present almost 50% of each material, varying only the quality of the acrylic, I have found very similar, both soft, warm and easy to crochet.
However, the yarn with a higher percentage of acrylic (75%) compared to wool (25%) has been the one that I liked the most. It has a very nice texture, fluffy but without fraying, soft and warm for a tender amigurumi.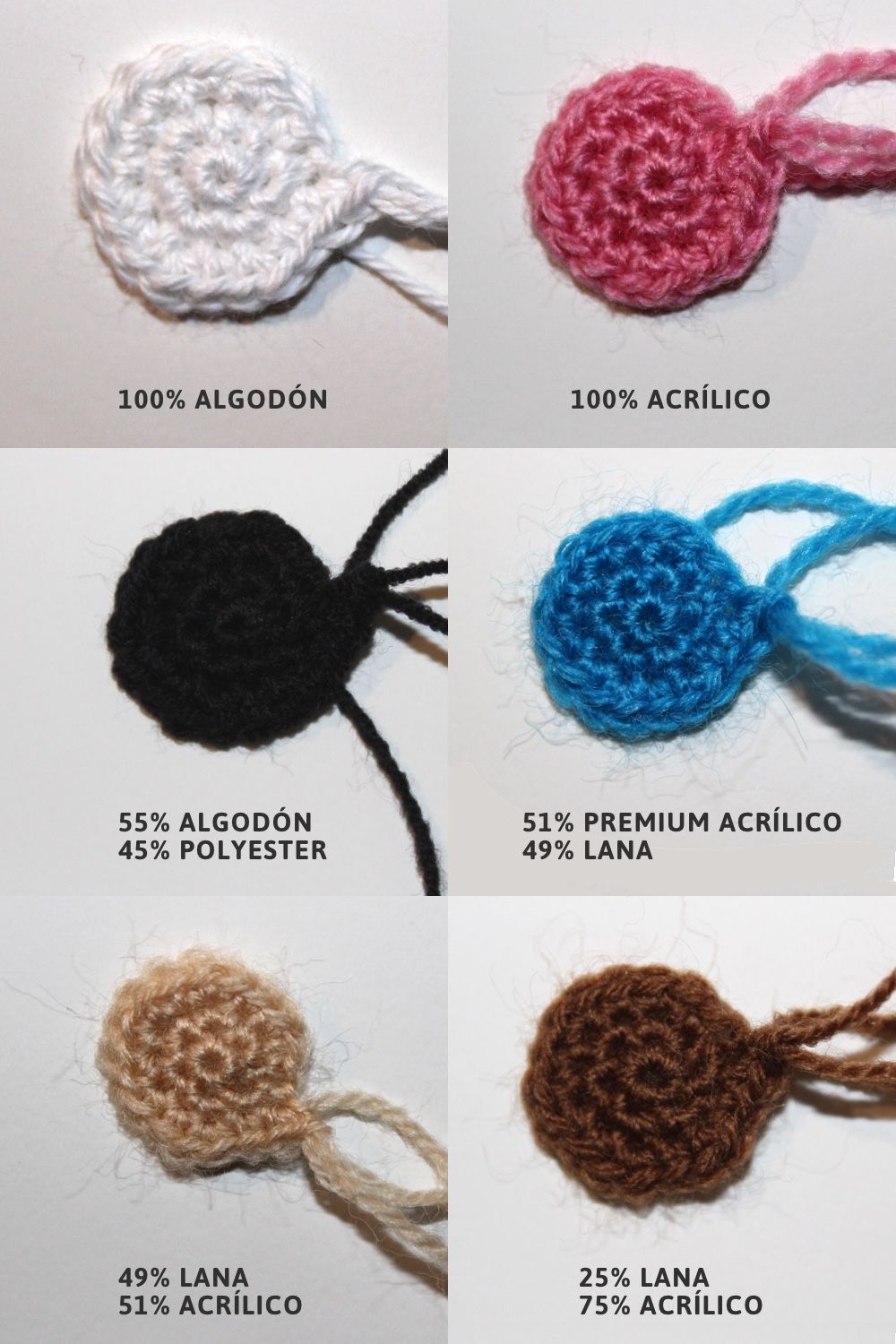 As you see, there is a whole world of yarn and possibilities within our reach.
I have told you my experience, go ahead and try different options and tell me yours in the comments.
And you? What kind of yarn do you like to use for your amigurumis?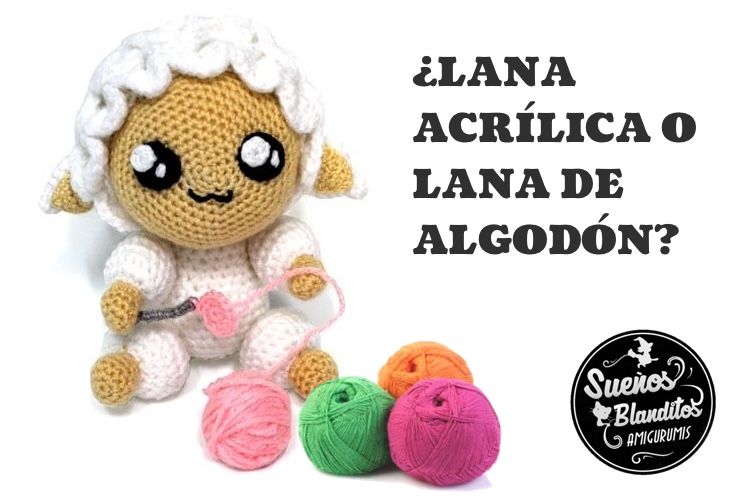 Share this Post:
[addthis tool="addthis_inline_share_toolbox_djcd"]