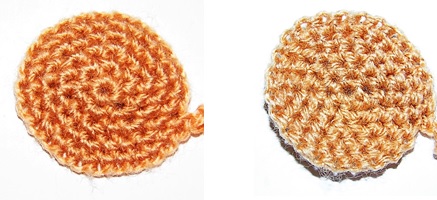 The two sides of the fabric
Amigurumis are my passion and unsurprisingly, I love seeing the creations of other designers. There are true works of art worthy of admiration. However, on some occasions the appearance of the fabric, the stitches, has caught my attention. At first I didn't know what it was until crocheting one of my amigurumis I realized: those amigurumis were with the inside out.
Crocheting the amigurumis, shaping the pieces with stitches, increases, decreases, came about in such a natural way for me that I had never considered using the wrong side of the fabric. It just wasn't aesthetic to me.
The truth is that, when crocheting an amigurumi in rounds, in continuous spiral, the fabric curves to the wrong side, so it is not difficult for inexperienced crocheters to get confused.
However, although we may think that this is not important, the fabric of an amigurumi is not reversible. There are details that can turn the wrong side into an aesthetically unwanted side, although many designers prefer it.
The appearance
At first sight, on the right side of the fabric you can perfectly see each of the rounds and even count them easily.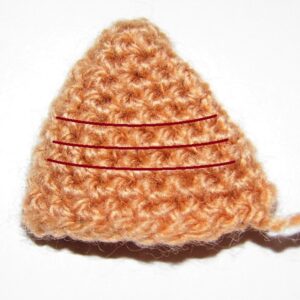 In the wrong side, the vertical lines between the stitches stand out, the increases or decreases are marked and there are crowded or displaced stitches that can affect the design.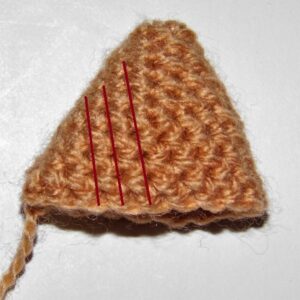 In practice
But not everything is negative and using the wrong side of the fabric can be interesting to give a different look to a certain piece and make it highlight from the rest.
Look at Sonic's gloves and socks. When folding the piece, the stitch is reversed and distinguish against the cuffs and legs and feet, giving an original look to the whole.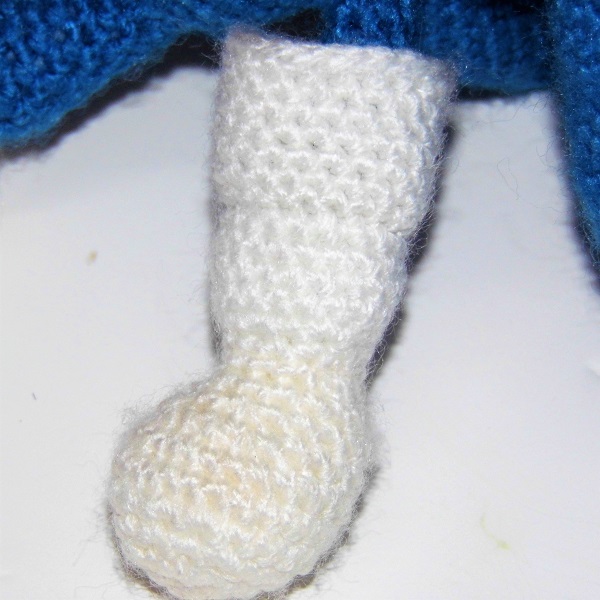 Another example is found in the color change of this Christmas sock. When you turn it over, the drawing changes and in my opinion, it looks more beautiful.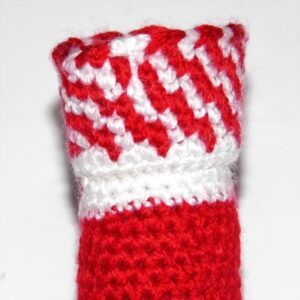 How do we differentiate the sides of the fabric?
To differentiate the right side from the wrong side you must look at the stitches.
On the right you can see the V shape of the stitches, while on the wrong side the straight lines stand out.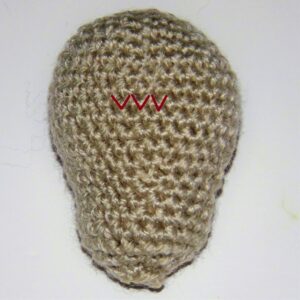 Another way to differentiate the sides is by observing the way and direction in which you work.
The right side will be the one where you work from the outside rim to the left, moving the hook away from you as you go. You move from near to far.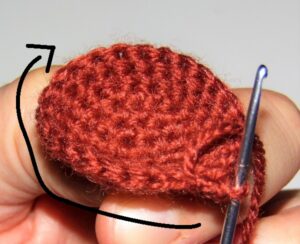 The wrong side, on the other hand, is the one in which you crochet from the inside rim of the piece to the left, bringing the hook towards you as you go. You move from far to near.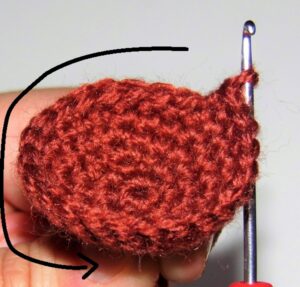 It's easy to differentiate them, right?
What about you, which side do you like the most? You can give me your opinion in the comments 😉