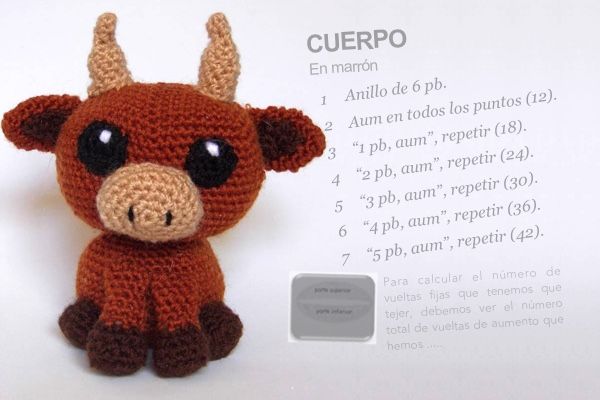 We are going to analyze a very simple pattern through which we will see:
General aspects of a pattern: materials, abbreviations, filling and finishing of the piece.
Use of the different types of rows to give rise to the following figures: oval, perfect sphere, thin and elongated shape with variation of size and simple, triangular shape crocheted into spiral and straight way, half sphere, elongated irregular shape, flat circle, lineal shape.
Form an edge in the fabric.
Losing stitches by crocheting in straight.
Calculation of the sequences that we use in the increasing and decreasing rounds: combinations of stitches.