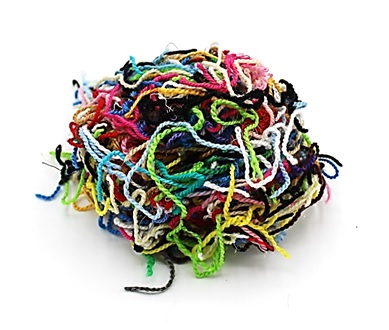 Everyone who wants to make an amigurumi should be clear that he needs at least 3 things: yarn, hook and stuffing.
Today I want to talk about the last one and how we can use alternative stuffing for amigurumis when the right material is not within our reach or is something exceptional.
In my patterns you can read that we use synthetic fiberfill.
But what exactly is synthetic fiberfill?
It is a 100% polyester synthetic fiber also called Polyfill. It is a soft, washable and perfect material to fill your amigurumis because it adapts to the fabric without deforming it. But not only is it used for this, but you can use it as a filling in all kinds of work such as ragdolls, felt creations or cushions. You can find it more compact or lighter.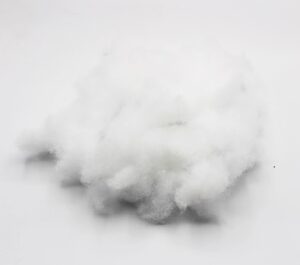 Being clear that this is the ideal filling material, you should not despair if you do not find it or do not have it and want to continue with your work.
Let's see different "homemade" options that will get you out of trouble:
What better option than filling your wool dolls with that same material.
When we crochet, when we finish off, many times we have a piece of yarn that we can't use because it's too small. Store all these leftover threads in a box and you can use them as fillers, for example, in small parts of your amigurumis.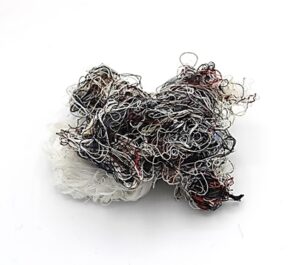 Unfinished or unrecoverable projects:
We all make mistakes when crocheting and sometimes it's not possible to reuse the material to start over with our project. Parts of our failed amigurumis impossible to undo can be used to fill in new ones. The concept is to continue with the idea of ​​the previous point: fill wool with wool.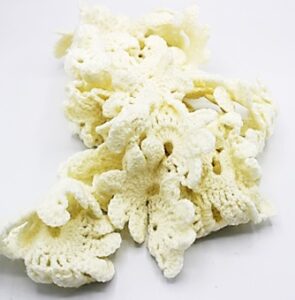 Recycling old clothes may be another alternative. Soft, fine fabrics such as a handkerchief or nylon stockings, or more rigid, such as tulle or even the foam of shoulder pads. Cut them to fill large pieces or to give consistency to certain parts.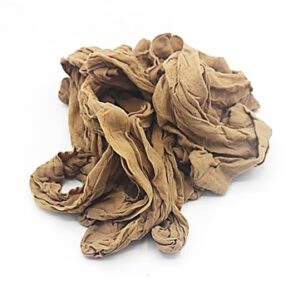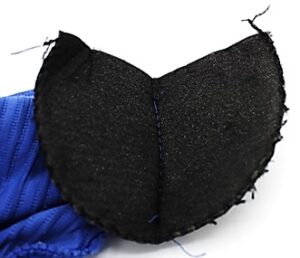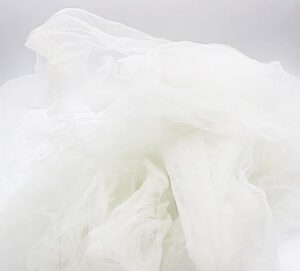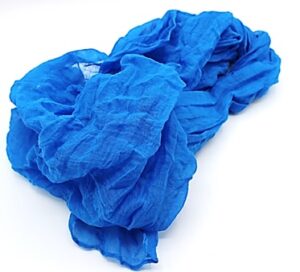 As you can see, there are several the alternative stuffing for amigurumis you can go to, always taking into account that if you want a good result, you should consider them as something exceptional.
What about you? What is the rarest stuffing you've used for your amigurumis? Tell me in the comments.