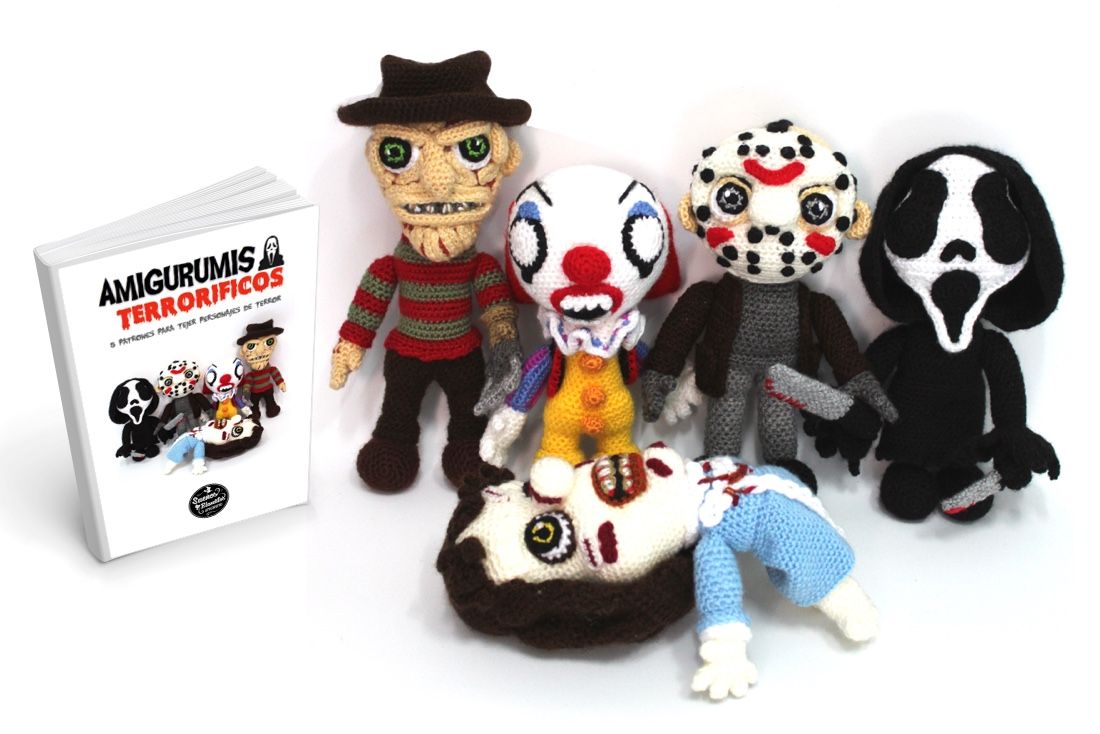 Hello!
They're already HEEEEEERE!
They have taken some time but finally there are the most terrifying characters of those films that give us…FEAR…..…….
Pennywise
Ghostface
Freddy Krueger
Regan (The Exorcist girl)
Jason (Friday the 13th)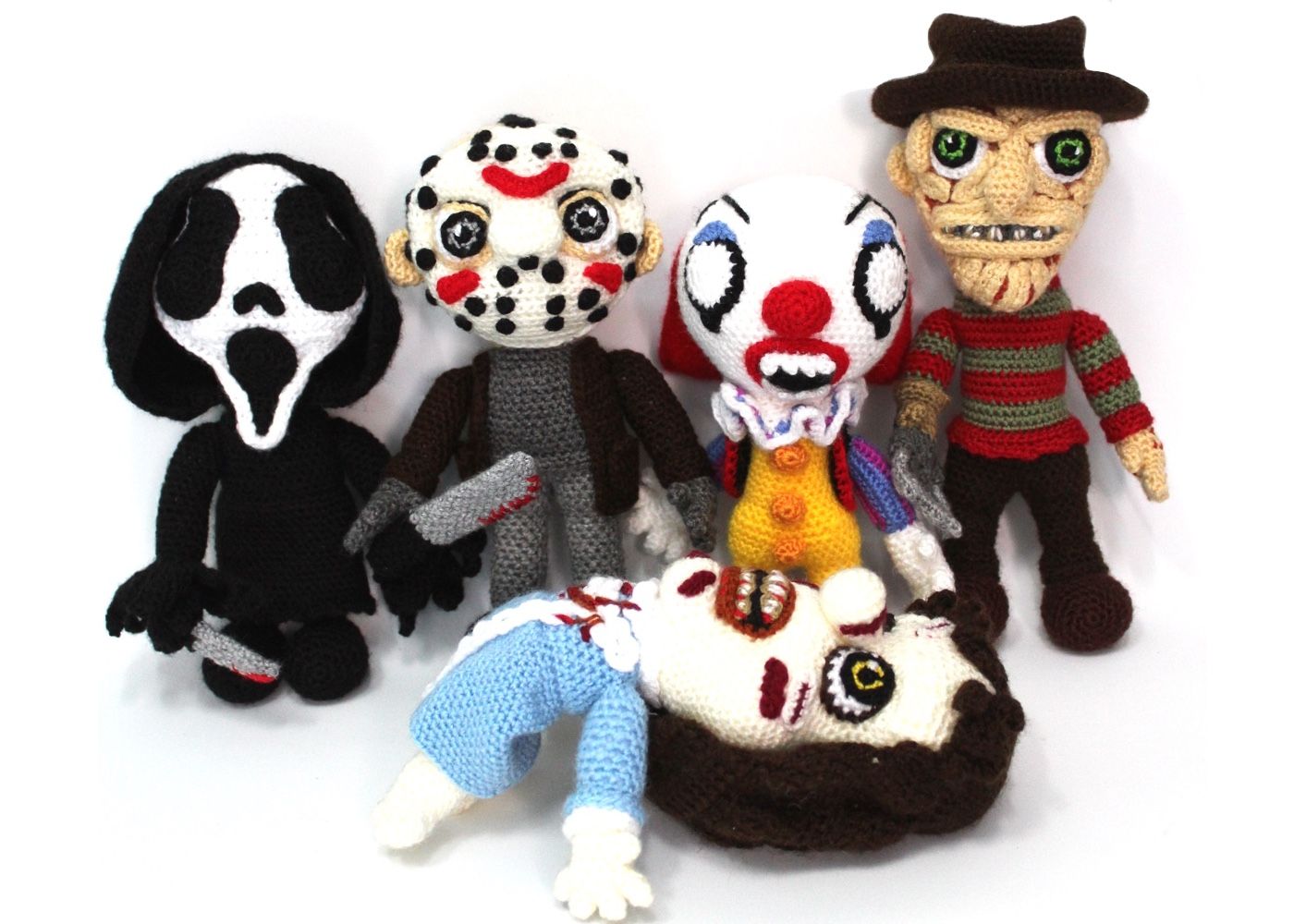 5 murderers, psychopaths, possessed and softies Amigurumis that you'll love.
Chibi style (big heads), they have the most characteristic details of each of them:
The Smile of Pennywise: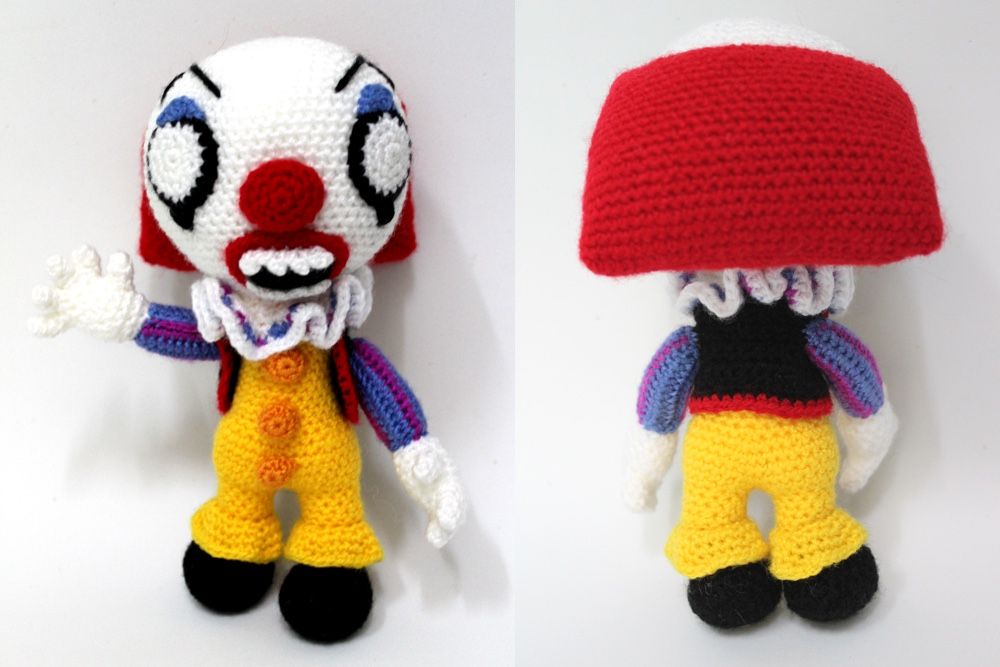 The Masks of Jason and Ghostface: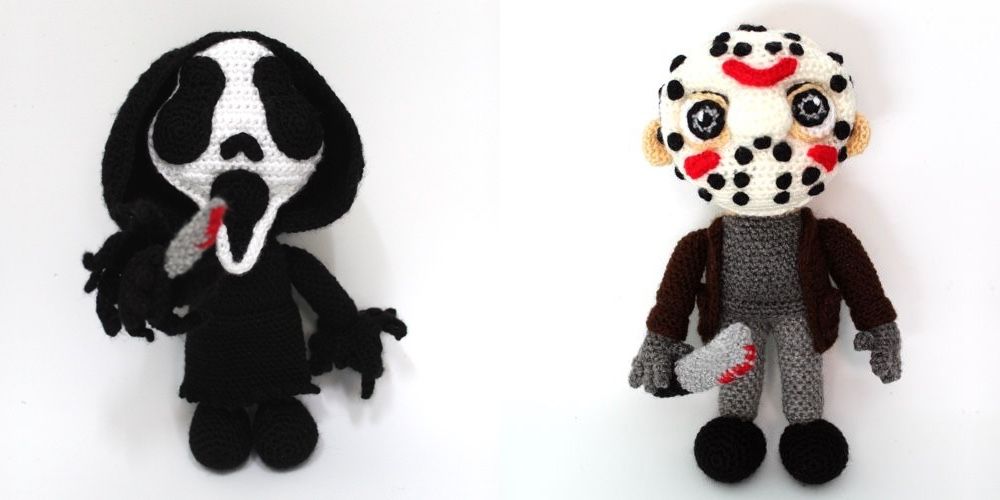 The Possessed face of Regan…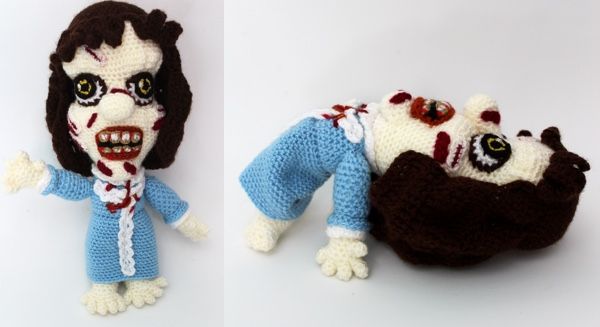 Or the burns of Freddy Krueger, Will leave you FROSTED…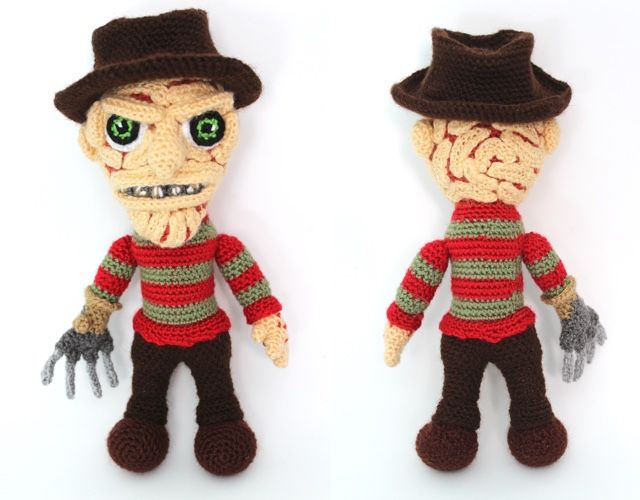 Perfect to give to lovers of horror movies, decorate on Halloween or give a whim to the friki that we all have inside.
Terrifying !!!
Download the patterns and begin to crochet them right now!
Download patterns >> Terrifying Amigurumis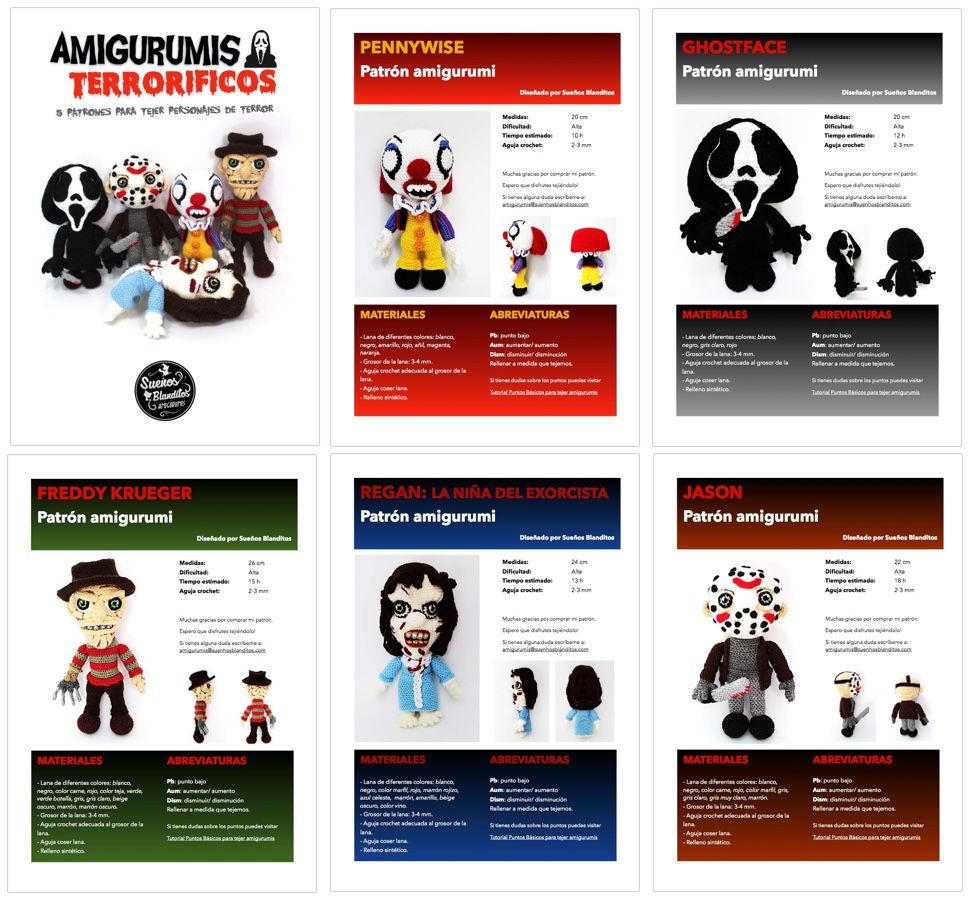 Share this Post:
[addthis tool="addthis_inline_share_toolbox_djcd"]