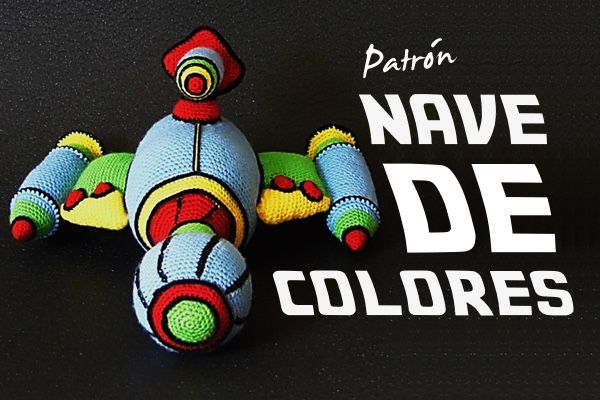 I like the idea of traveling through space, discover other planets, think that there are wonderful worlds inhabited by extraordinary beings … let the imagination fly …
But don't you think the spaceships are a bit boring?
Are we going to travel through the universe on a sad gray spaceship?
Of course not!
I show you a new pattern: This fun colors spaceship that will be the envy of most intrepid captains.
With the one-piece crocheted hull and big other pieces, it´s the perfect toy for kids.
As in all my designs is completely soft and also, when using bright colors and highlighting the elements in black, we give it the appearance of a cartoon. Continue reading Colors Spaceship Amigurumi Pattern