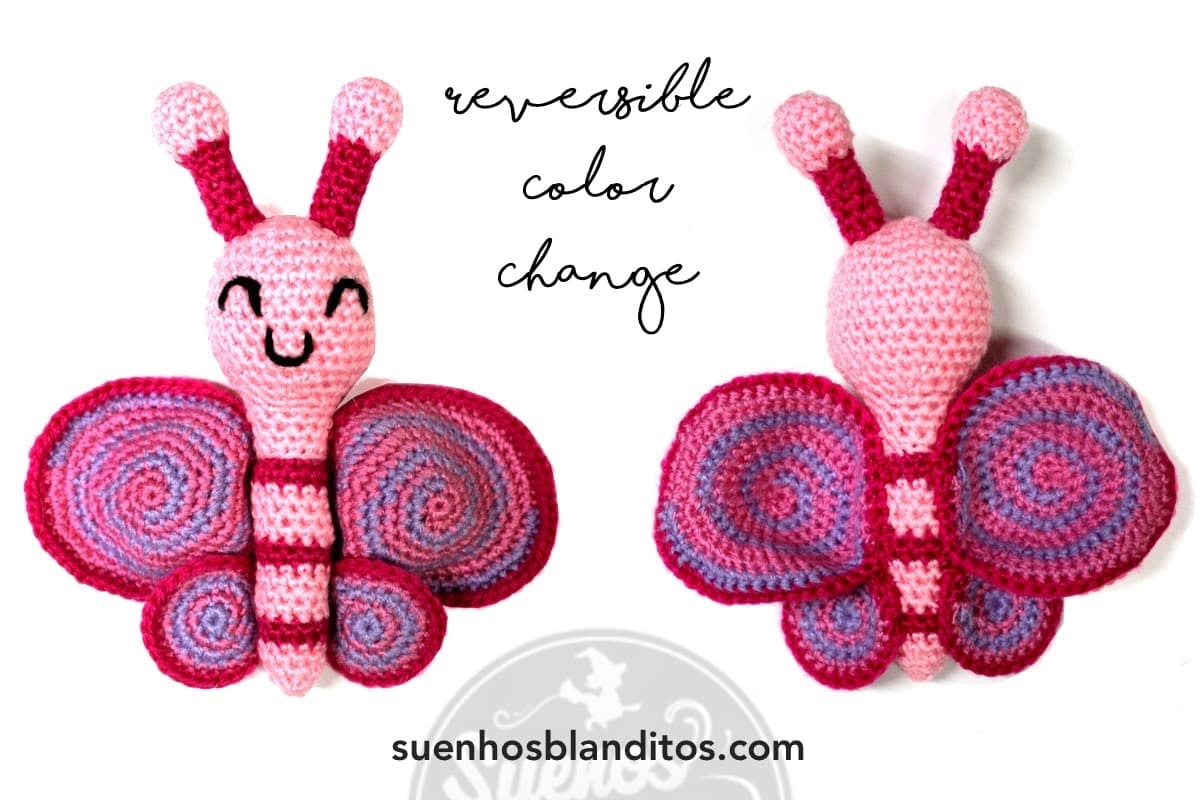 Sometimes we find the difficulty of crocheting a flat piece that has successive color changes having the need that the transition between colors will be good on both sides, by the right and also by the reverse that will remain visible.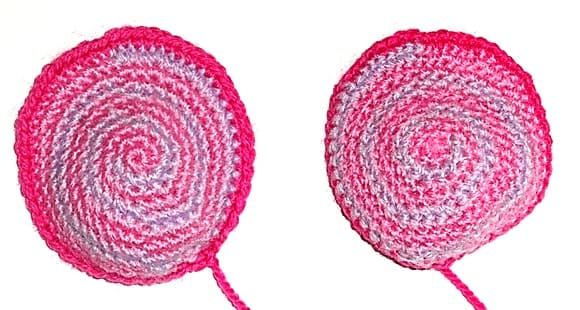 To achieve that the changes of color do not alter the reverse of our fabric keeping the same drawing as the right, what we do is crochet with the two threads, one main and another hidden, so that we can alternate between them without affecting the design.
Let's see how to do it in our case:
1.- We begin by crocheting with one of the colors (pink) to then change to the second color (lilac), but instead of cutting the pink thread or leaving it outside the fabric, what we will do is incorporate it into it.
To do this, we keep it on the back and we crochet on it at the same time that we crochet on each stitch with the thread of the main color.
The new lilac stitches will remain on the pink thread that is hidden among them.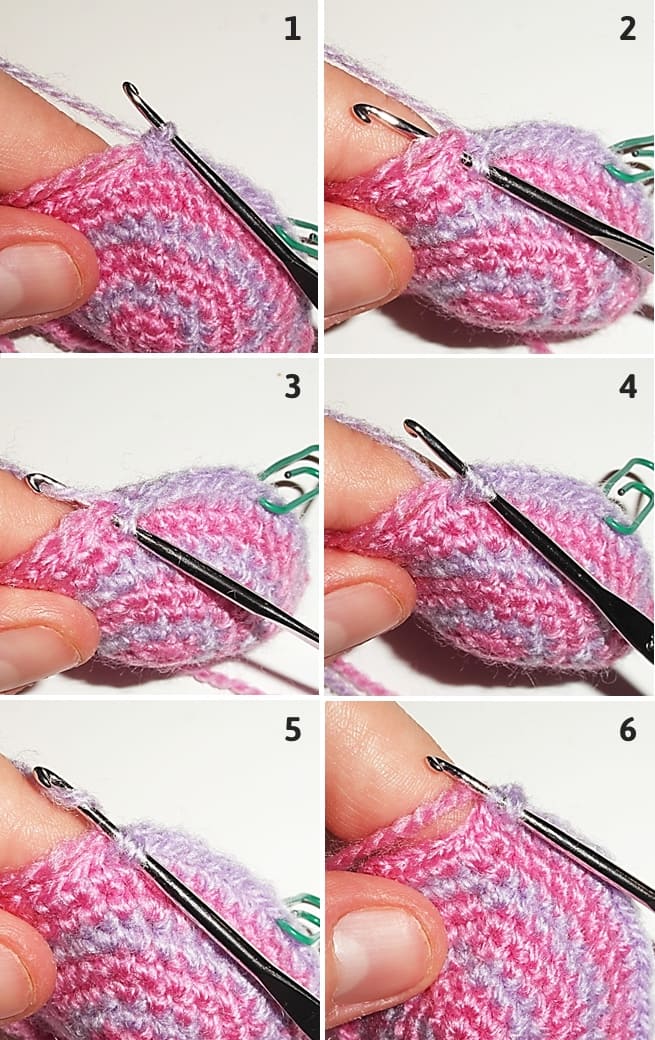 2.- We change again to the pink color that will become the main color in our fabric. We do it by incorporating it in the final step of a single crochet. To do this, we begin to crochet the single crochet with the lilac color and at the moment we have the 2 loops in the hook, we will introduce the pink color through them completing the single crochet.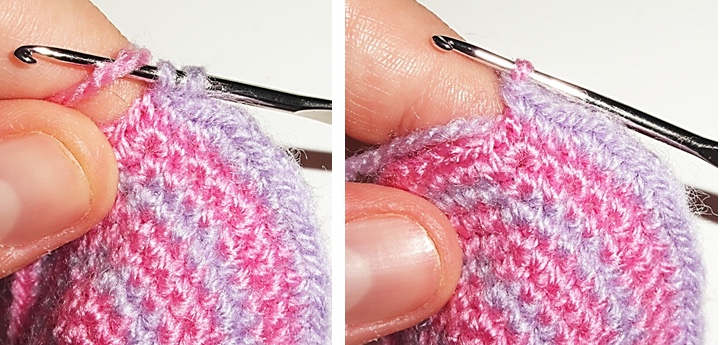 3.- We already have the pink thread as the main one but we must keep the lilac color hidden, as we have done before and continue crocheting with the two threads.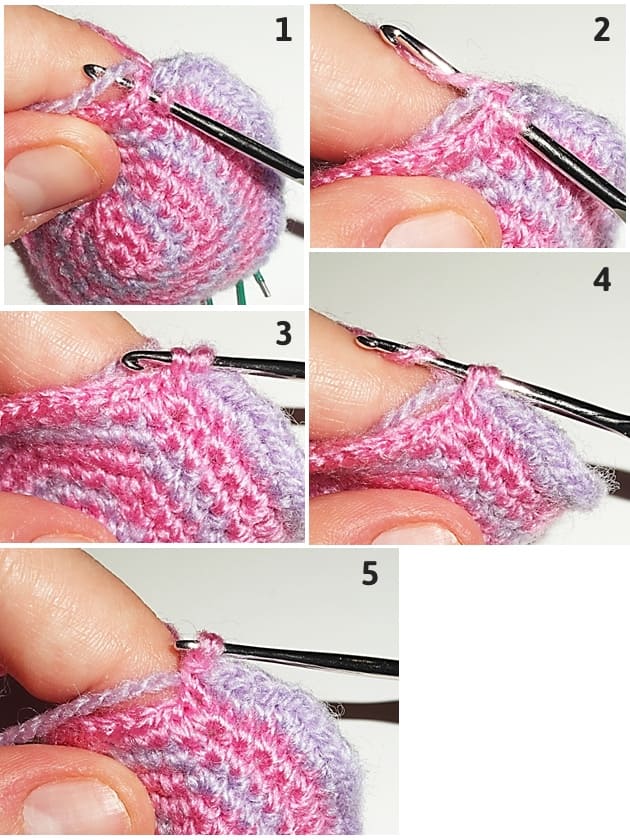 As you can see, keeping the two strands in the fabric is very simple, avoids cuts and loose threads and in addition to providing a reverse of the piece without defects, it is also very useful when we have to make continuous color changes.
Practice the reversible color change by crocheting this nice butterfly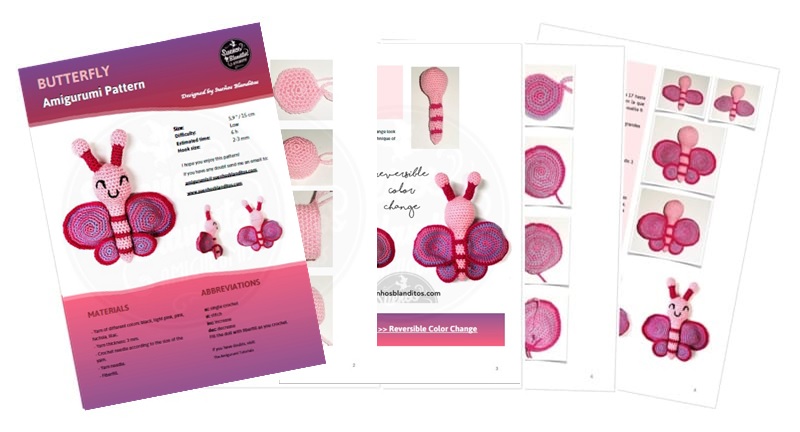 It is specially designed so that, following the instructions of the pattern, you can practice the color changes easily.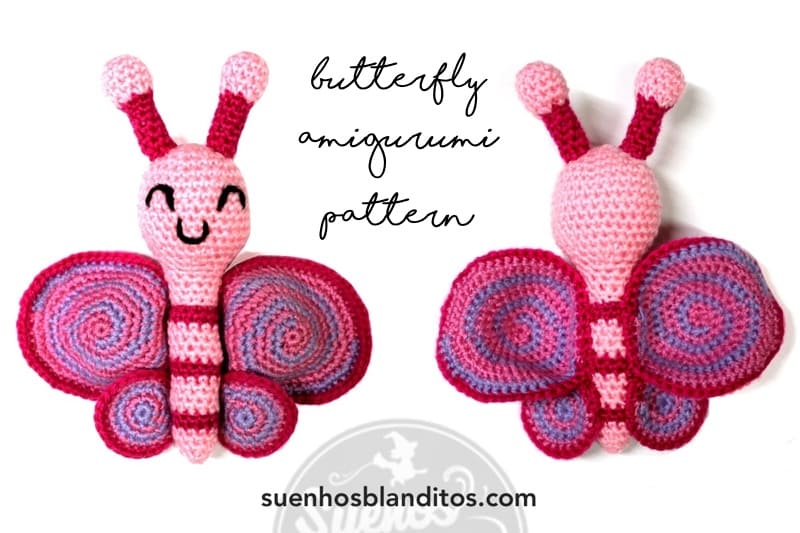 Use other colors, combine them as you want, you'll see how beautiful it looks!
And do not forget to send me a photo so everyone can see how well you did it.
Happy and colorful crochet!