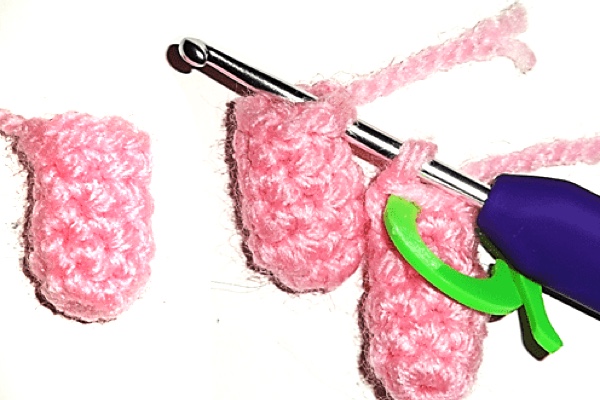 People, animals, objects… when it comes to designing an amigurumi everything is possible with a little imagination and some basic ideas.
This time I want to show you how to join several tubular pieces, such as fingers, so that you can easily start from them, giving rise to many other parts of your amigurumis.
As an example we are going to join 3 pieces, but you can join much more. Just keep in mind that it is a linear union, that is, each piece will be next to another and at the same level.
We start by crocheting each piece separately. We will make simple pieces, all 3 of the same size:
1. Work 6 sc in magic ring.
2. to 5. 1 sc in each st (6).
Crochet 2 pieces completely and fasten off, that is, cut the thread. Finish the third piece also completely, but don't cut the thread to continue crocheting on the other two and thus be able to join them. Continue reading How to crochet the union of the fingers of our Amigurumis