Description
Download the patterns to crochet these fun animals amigurumi that will delight the little ones of the house.
This e-book contains 15 patterns to crochet the following yarn animals:
George, the kangaroo scout
Lucas, the detective dog
Oscar, the chilly marmot
Aki, the karateka cat
Tiny, the aviator squirrel
Dora, the weaver sheep
Lina, the ballerina guinea pig
Joan, the carrier pigeon
German, the beach crab
Ursula, the unicorn witch
Mary, the nanny stork
Martin, the cooking panda
Ivan, the frog prince
Baldomero, the sailor penguin
Peter, the teacher owl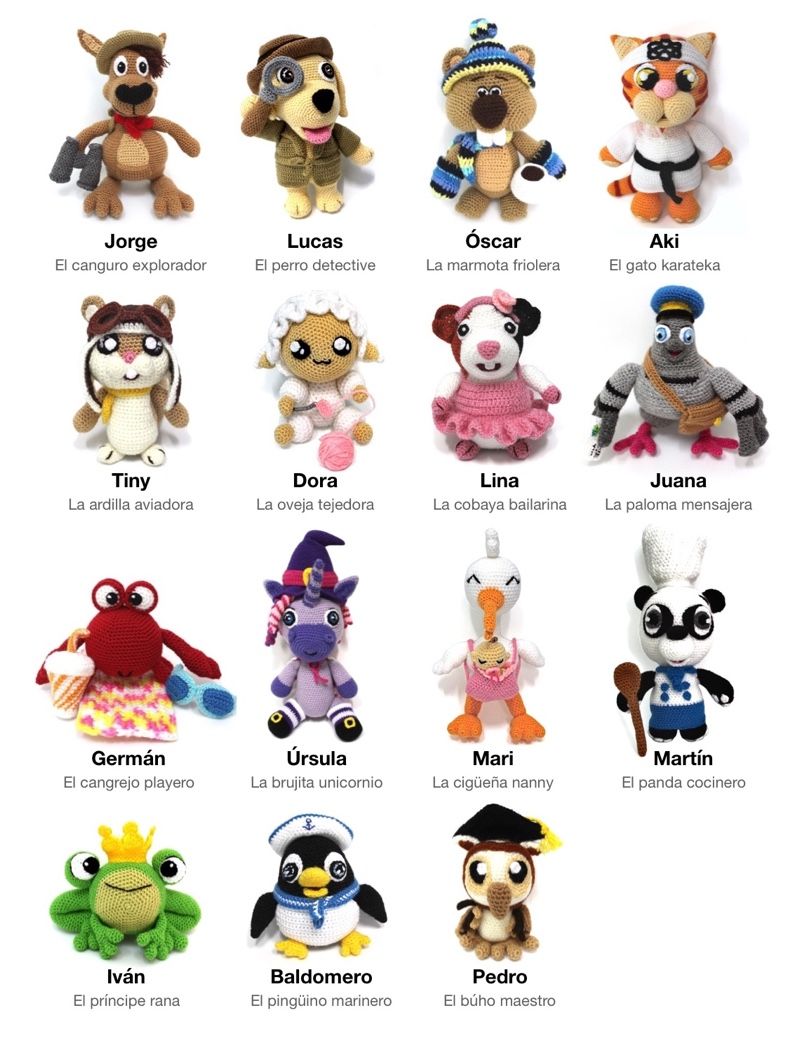 By following the patterns you can crochet these funny characters that will delight the little ones in the house.
You will have a blast!
All of them can be crocheted simply with a hook, yarn and fiberfill. No hard parts (buttons, zippers, …). All "soft".
The patterns include the necessary stitches to crochet each part of the amigurumis, illustrated with photos of the process, changes of color, detailed explanations, assembly instructions and my help if you need it.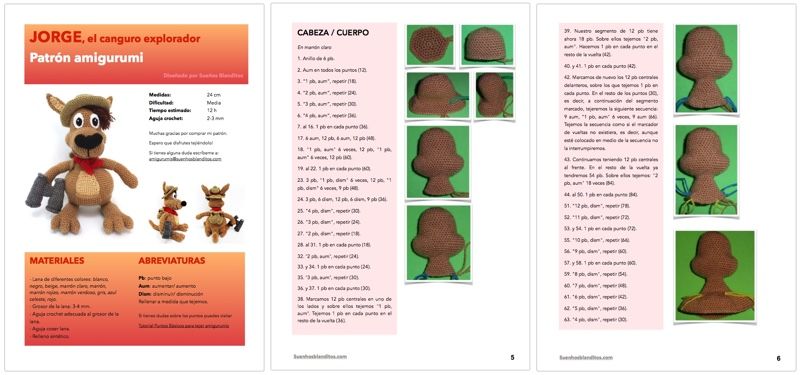 Author: Gretel Crespo (Sueños Blanditos)
Number of pages: 273
Format: PDF
Language of the patterns: Spanish and English
You will receive 2 PDFs of 273 pages: one version in Spanish and another in English.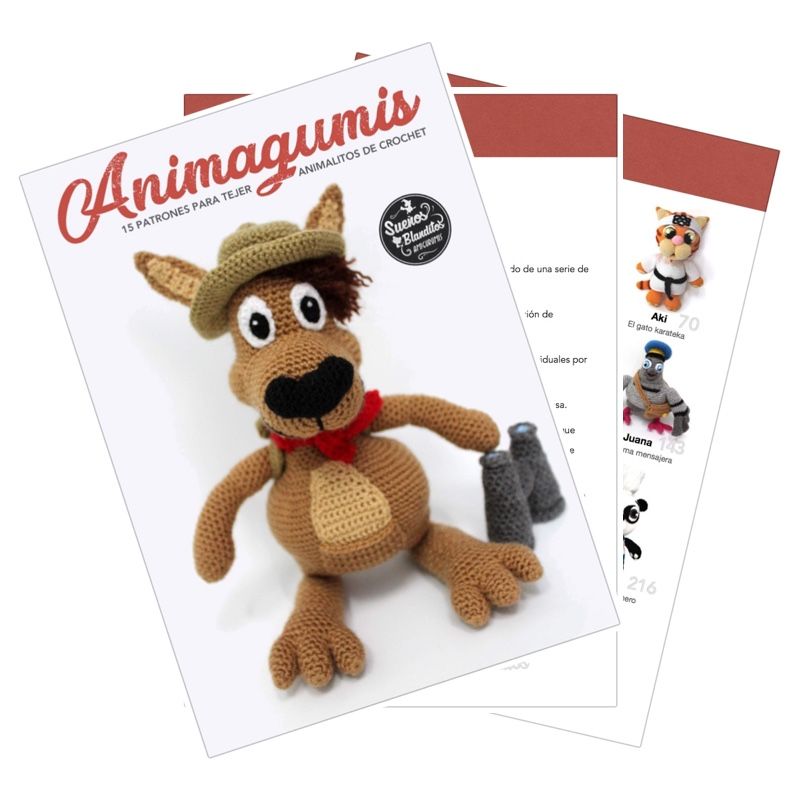 Download the PDF ebook and begin to crochet them right now!
To download it you must add the ebook to the cart and follow the purchase process.
* It´s an E-book in PDF format. It´s not a physical book. *
If you have any questions, please visit the FAQ.