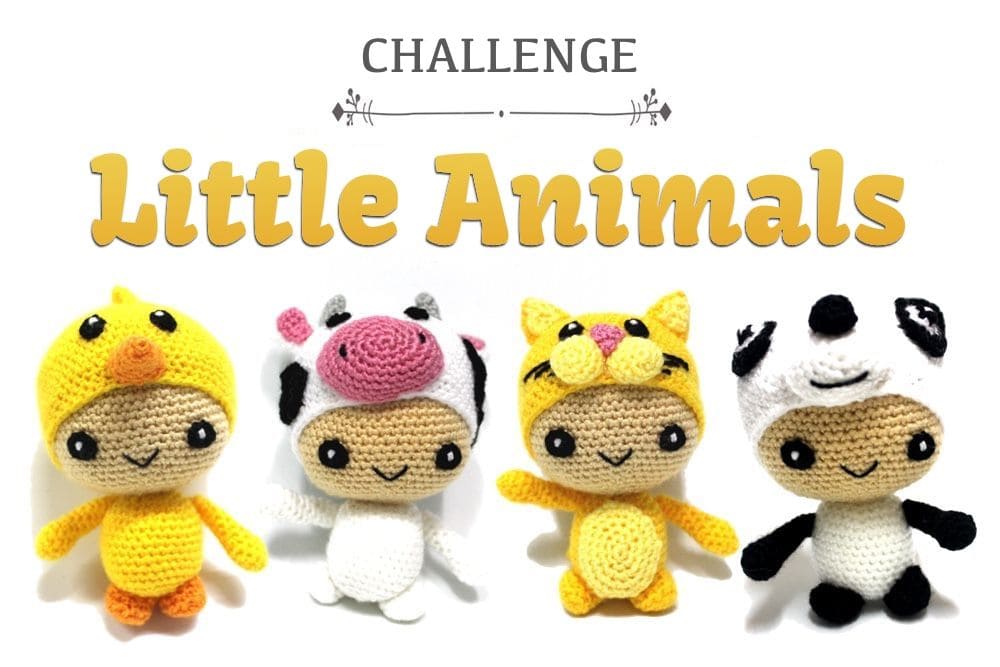 Sueños Blanditos is 1 year old!
I am very happy to have my own website from 1 year now and be able to share all my work from this "home" that I hope you also consider yours.
Don´t think it has been a simple path. More than 5 years ago I started the adventure of designing amigurumi patterns, that's why I have so many …
I started with a small blog and the truth is that I did not expect to get liked by anyone… I have never had too much confidence in myself. However, I was wrong and there were many who showed me.
Especially you, all of you. Those who follow me, those who buy, those who visit the web, crochet my patterns, send a photo, give me a "like" on the social networks or make a comment.
If it were not for your support, I would not have gotten that far.
That's why I want to celebrate this first anniversary with a fun challenge so that we can all enjoy weaving these animal babies.