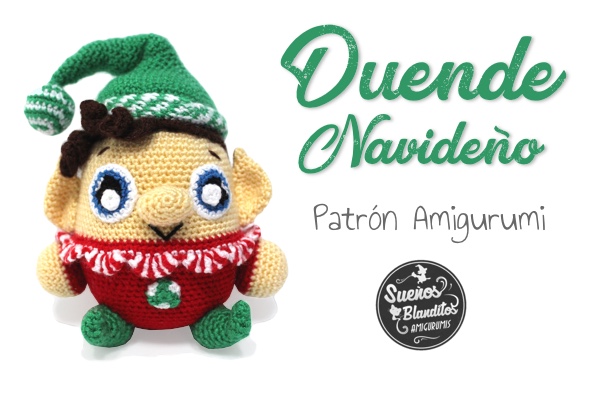 Hello! Here is a new pattern that you are going to love: Christmas Elf Free Amigurumi Pattern
These are the first Christmas of this website and the truth is that I am very excited.
It has been a wonderful year, a lot of work, new projects, new challenges … but especially many friends.
Many friends who share this passion, and who I am having the good fortune to meet.
We are a lot of "addicts" to these dolls that have us totally engage. And that´s a wonderful thing.
To be able to share our projects, doubts, ideas, concerns, …
To be in contact with you, to be able to help you, to speak, to know each other, …
All this is invaluable for me.
For all this and because this year is the first of many more, I want to give you a small Christmas detail made with love.
I hope you like it!